The Haunting of Whaley House
Just because you don't believe in ghosts, doesn't mean they don't believe in you!
Summary
When a group of film students sneak into a haunted house in order to try to disprove it for the dissertation they discover that there might be more to the legend of The Haunting of Whaley House then they thought.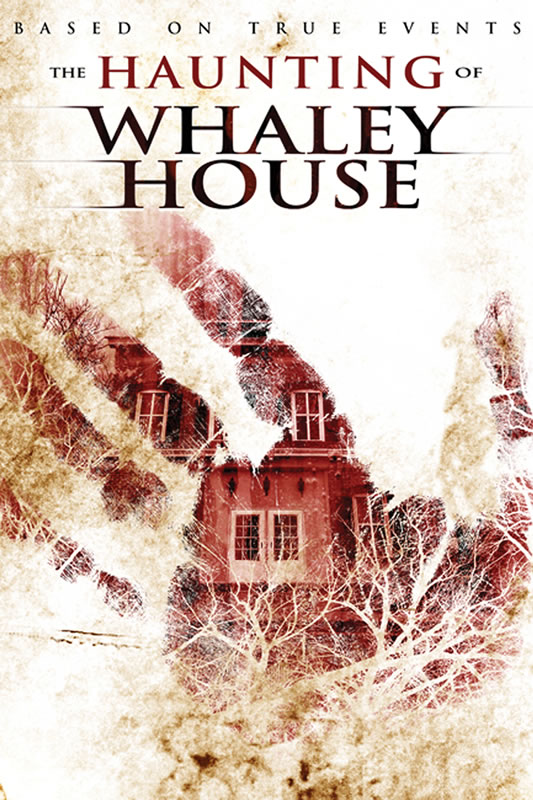 Buttonface Says…
I'm either getting old, have seen too many movies or, most likely both…
I'm starting to get a little confused as to if I've seen a movie or not. I had this issue with this movie as well.
Turns out I hadn't, but the marketing for the movie suffered from "coat-tail" marketing. The cover, description and such all seemed to be modeled after other popular and/or successful horror movies. Once I got past that and settled in to watch, it ended up being pretty cool.
It's your typical haunted house flick. That's not to say that it's boring, it just fits the genre well and indeed it should because it is based on a real location and events, but it was filmed at the historic Bembridge House in Long Beach, CA. There a lot of subtle ghost ambiance but, not a lot of gore or violent parts. It does have a fun interesting twist of having teenager humor at the beginning… oh… : (
All in all I was ultimately impressed by this film, the cinematography was very good and the story was interesting enough. I always find it odd that the acting in these low budget rehash movies is always very shady at the beginning but, by the time the scares start to happen the actor seems to be decent at the freak out scenes but, not so hot at the dialogue.
In the end this movie gets a minus for acting in the beginning, a plus for acting in the end and a plus for dialogue. So that puts it on the plus side that's pretty darn good to me but, what isn't? The Haunting of Whaley House is worth checking out… I guess. You have to remember that it is what it is. For a low budget, indie, ghost story movie it comes in somewhere way above The Tooth Fairy and way below The Innkeepers.
What's Your Take on The Haunting of Whaley House?
Oh, I see. My stuff ain't good enough for ya, huh? Well, here are some other links to the good stuff.